How Rent to Own Works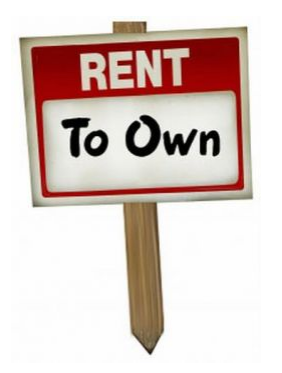 How Rent To Own Las Vegas Homes Works
Rent to Own (also called a Lease with Option to Purchase) is perfect for people who want to stop throwing their money away on rent, month after month, and instead want to start building equity in their new home immediately.

You first pay a nonrefundable Option Fee that will be applied to the final purchase price of the home. Your option fee entitles you to be able to purchase the home at any time throughout the option period (usually 24 months) at the low market price we negotiate on your behalf.

Throughout the option period you'll be leasing the house at a fair market rental rate which is typically the amount the home will cost you monthly when you secure traditional financing. Since you're going to be buying the house most sellers will have few concerns over pets or how you want to spruce the house up. Unlike a regular rental though, you become responsible for any house maintenance.

During this time you'll also be building equity in the home as any amounts that you pay monthly in excess of the lease rate (rent credits) will be applied to the down payment or final purchase price of the home. You'll also enjoy any equity from market appreciation while you rent to own your new home in Las Vegas.
Why Our Buyers Succeed
Most of the buyers we meet think their less-than-perfect credit history will stand in the way of securing a mortgage. Many others have even heard horror stories about lease option sellers pocketing rent payments and not paying the mortgage, or have heard that most Rent to Own buyers do not end up buying their home. And they're right! In fact, the number of successful rent to own or lease option buyers who make the transition from renters to homeowners in other programs is extremely low. Why?
Most sellers do not go to great lengths to determine if a buyer can actually afford the home they want to purchase or they underestimate the time (or amount of work) it will take for the buyer to close. The first thing we will do on your behalf is have your current income and credit situation evaluated by a top-notch mortgage broker who will determine the amount of time it will take you to close. When you know exactly what it will take to qualify to buy your home you'll have the confidence and peace of mind to know you will succeed.
Once you've found the home that's right for you, we then help you put together an aggressive credit repair plan if needed to ensure you will able to qualify to buy your home during the option period. In addition to helping you put together a plan for success, we also make sure the home is "secure". It's a sad fact that many homeowners when faced with financial challenges will stop making payments on the mortgage sending the house into foreclosure. By ensuring that all of your payments are handled by a third-party escrow company who pays the mortgage on the house directly, you can feel confident that this will never happen to you.
Brokerage services provided by Simply Vegas